A man displays hubris regarding his ability to handle the forces of Nature as he attempts to reach a Yukon mining claim.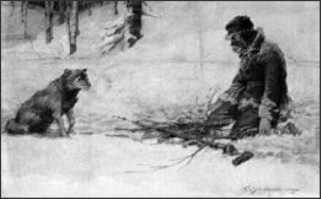 Medium: Short Story (© 1908; Published first (an alternate version) in The Youth's Companion, v. 76, 1902)
Writer(s): Jack London (1876–1916)
Members-only Content
This article is available only to logged-in members of this website.
If you're already a member, go here to log in.
Not a member? Not a problem. Join for free!